PYLE-NATIONAL PON INDICATOR LIGHTS

Pyle PON Series Large Indicator Lights are suitable for use
as marker lights for machine operation status, high-tech
production line applications and as warning lights on
moving vehicles.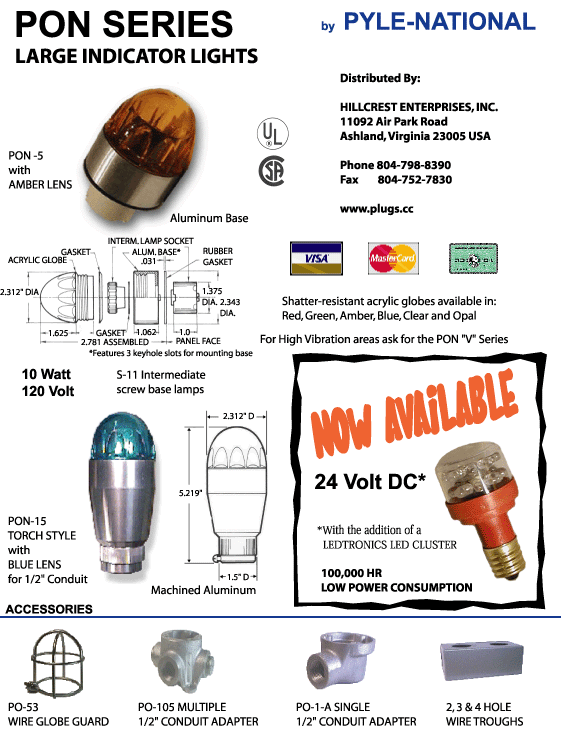 You can obtain pricing and availability on complete
PON Light assemblies or replacement parts, by contacting:

Hillcrest Enterprises, Inc.
11092 Air Park Road
P. O. Box 6008
Ashland, VA 23005 USA

Phone 804-798-8390
Fax 804-752-7830

Send E-Mail!

We will be glad to solve your requirements for PYLE-NATIONAL PON Indicator Lights.